HOW TO STOP FOOD CRAVINGS!

By Jose Fuentes/Blogger/CN/CPT
Have you ever found yourself rummaging through the fridge at night? or worse yet, opening up every single  cabinet on your kitchen to find something sweet or salty to satisfied your cravings?
Welcome to the club! Now this has an explanation. Many of us are not sleeping properly, have high blood sugars or are just nutrient deficient. I will give you a golden advice which will resolve your cravings issues instantly in 5 steps.
1-Set the stage to avoid cravings. Early morning foods  are crucial, but not just any foods. I am flabbergasted by seeing  people making food mistakes early in the morning. If you are like most people. Then, may be  bagels and muffins are your best friends in the morning. Or even worse if you are the bacon, egg and cheese lover. DITCH, DITCH.. This has absolutely not nutritional value and is making you more hungry, heavier and tired. Start instead, with foods full of enzymes. Enzymes are food catalysts and crucial to your health, as they enable your body to break down food components into usable nutrients. Our intestines and pancreas produce a wide variety of enzymes and all of the foods on the tornado diet program, contain all of these beneficial constituents, or contain bacteria that produce them!
Try Kimchi:
Kimchi is a great option for breakfast. The bacteria in kimchi produce beneficial bacteria. I have try this in clients which are on the tornado diet system. And for multiple times; it works great. In 2014 an issue of the  international journal of biotechnology found that dextransucrase ezyme kimchi bacteria produce breaks down sugas and carbs quickly!
In adition kimchi contains beta carotene, vitamin C. chlorophyll and fiber.
You can also try apricots, kiwis and grapefruits.
2- Snack good fats!
I wouldn't think about anything better than avocados!
Besides essential fats and few extra grams of protein. Avocados have another essential enzyme call lipase which helps digestion.
Another option is sunflower seeds and pumpkin seeds. Almond butter sandwich with your favorite gluten free bred will be another great option for snack.
3-Eat a good lunch with plenty of fiber and protein in it!
Rainbow salad with quinoa, chickpeas, hemp protein powder or few organic hard boiled eggs is my first option. But wait there! How about barley soup?
Barley has a good amount of digestible protein. And is an excellent source of fiber. Barley is actually one of the oldest consume grains in the world. It was a staple grain for peasants during medieval times for centuries, and today s still included in the diet of many European, Africans and Middle eastern people. I personally use it on my clients diets on a weekly basis, and those who have seen my transformations know that their results speak for themselves!
Another quick easy option is the Tornado whey protein.
It is the best source of protein of its kind and makes a great lunch or dinner. You don't have to worry about enzymes, it has them in. A whooping 35 grams of digestible  iso whey protein,  NON GMO. And a delicious taste!
Mix it with strawberries or blueberries, and it will make a great substantial breakfast. BEST OF ALL ZERO CHOLESTEROL!
4- Have a second snack and more fiber for cutting off the cravings.
Apples, pomegranate, organic unflavor oatmeal with berries, or Jicamas will do the trick!
5- Put more protein n the tank!
I go with quinoa, farro, chickpeas with avocado salad. Try Amaranth, teff, spelt. These are all great grains you can use on your favorite salads, or mix them with your veggies. Better yet our TORNADO GREEN LEAN JUICE HAS IT ALL.
OVER 50 GRAMS OF DIGESTIBLE PROTEINS AND ALL THE GREENS FORM EARTH AND SEA.
Work your plan and plan your work!
I hope this story helped you get your cravings off and pls leave your comments below!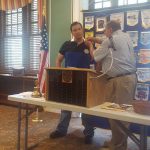 By Jose Fuentes/JOSE FIT ZONE FOUNDER
This blog is made for all of you fitness and wellness professionals to show your greatness! Shine and share your ideas. Become a prolific voice and let others hear you!Join me on a mission of an agile performance oriented fitness culture across the globe. My mission is to improve capabilities where the whole world achieve long term results with my company's technology Shapes R In LLC. Please also download the tornado fitness mobile app. Ii believe sharing is caring. Ii want every individual aiming to help others to achieve health homeostasis, should be here and become a voice! As a result, the world can become highly energized and eager to take their goals to the next level. My app is devoted to offering the highest quality learning experiences to individuals aiming to improve their lifestyle. This blog is free and full with practical and easy-to-use information. As well as, diets, motivational tips, educational articles, bodybuilding, Holistic Doctor's health advice, psychology of weight loss STRATEGIES. Written by pros! And most of all for everyone. From the regular "Joe Gym person" to seniors and children. We have designed a method that provides only the most practical and scientifically based health and fitness training! Which can be directly applied to "real life" experiences. It is with this dedication that Jjose Fit Zone is committed to being the lifelong exercise and the number one personalized training resource to the entire SOCIAL MEDIA WORLD. and beyond.Copyright © 2017 JOSE FIT ZONE By Jose Fuentes