Cheese Cauliflower Potato Soup Recipe

Best NJ Vegan Recipe Blog
Best NJ Vegan recipe blog. That is what JFZ is all about. Promoting veganism with streamline methods and the best food choices for recipes. This cheese cauliflower potato soup recipe is gluten free and takes just 1 hour to prep!. There are many reasons why you want to add cauliflower to your diet, And here are some of these reasons:
Low carbohydrate alternative
Rich in fiber
High antioxidant food
High in choline
Great for weight loss
Easy to cook
Ingredients:
1/2 head cauliflower
Chives
1 of garlic bulb
potatoes
1/3 cup red onion
2 sprigs rose mary
1 almond milk
2 veggie stock cans
1/2 tbspoon mustard
2 tbspoon nutritional yeast
2 tbspoon olive oil
Instructions
Pre heat oven to 425 degrees. Grease or roasting pan
Peel and discard the outer leaves from the garlic. Leaving skin intact
Add the garlic, cauliflower florets, potatoes, and 1/2 the chop onion to the pan. Season with olive oil salt and paper.
Bake for abut 30 minutes until the veggies and garlic are soft
Add roasted cauliflower, potatoes, onions, garlic and rosemary leaves to the pot, along with veggie stock. Stir and bring to a boil.
Allow your food to cool a little before blending. Be sure no to fill your blender all the way to avoid accidents.
Returned the puree soup into the pot. Then whisk in the nutritional yeast and mustard.
Taste ad adjust seasoning and continue to stir until ready.
Served with cheese and reserved roasted vegetables.
Check our plant based nutritional counseling page for help and information on our plans!
Also check this delicious mushroom soup for more variety!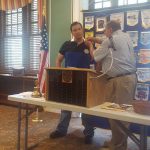 By Jose Fuentes/JOSE FIT ZONE FOUNDER
This blog is made for all of you fitness and wellness professionals to show your greatness! Shine and share your ideas. Become a prolific voice and let others hear you!Join me on a mission of an agile performance oriented fitness culture across the globe. My mission is to improve capabilities where the whole world achieve long term results with my company's technology Shapes R In LLC. Please also download the tornado fitness mobile app. Ii believe sharing is caring. Ii want every individual aiming to help others to achieve health homeostasis, should be here and become a voice! As a result, the world can become highly energized and eager to take their goals to the next level. My app is devoted to offering the highest quality learning experiences to individuals aiming to improve their lifestyle. This blog is free and full with practical and easy-to-use information. As well as, diets, motivational tips, educational articles, bodybuilding, Holistic Doctor's health advice, psychology of weight loss STRATEGIES. Written by pros! And most of all for everyone. From the regular "Joe Gym person" to seniors and children. We have designed a method that provides only the most practical and scientifically based health and fitness training! Which can be directly applied to "real life" experiences. It is with this dedication that Jjose Fit Zone is committed to being the lifelong exercise and the number one personalized training resource to the entire SOCIAL MEDIA WORLD. and beyond.Copyright © 2017 JOSE FIT ZONE By Jose Fuentes