Best Brazilian Jiu jitsu In New Jersey

Wayne NJ Brazilian Jiu jitsu Expert
By Jose Fuentes BJJ Practitioner/Blogger/C.S.P.S./MS/CN
It was last year. When I had my 2nd black belt, first in  northern style kung fu years ago and then in Aiki-Jutsu last year. I thought I was done for a while with martial arts. I had to admit my last Sensei, taught me a lot of kicks, target punching, take downs, etc. But not ground work. Thus, I needed to dig deeper into the whole Brazilian Jiu jitsu aspect, right from the core. At 44 years of age, I said to myself: let's edify my soul, and look for the best Brazilian Jiu jitsu in New Jersey, to take off on my new venture.Best Brazilian Jiu jitsu in NJ, was not easy to find. So many schools popped online, but not the  best brazilian jiu jitsu in NJ. All promised the best instruction. But coming from an extensive martial arts background, since I was 10 years old. I needed the best. There is not room for cockiness, or non sense in my life. Bad asses, or a presumptuous crew. I needed the best. Therefore, I did my due diligence. I found a 7th degree BJJ Sensei, in NJ. Sensei Edson Carvahlo.
Sensei Edson Carvahlo, agreed to meet with me on an interview for my youtube channel. And better yet. He gave me a free lesson in BJJ, I never forget. It was gentle, charming and knew my limitations. As a certified strength and conditioning specialist, with years of conditioning athletes from all stages. And in great shape myself. I thought I could handle anything. Grappling was different. I felt muscles I never thought I felt. I became inspired and ready for a new venture!. The school is cleaned and was in the corner of my old neighborhood, decades ago in Paterson NJ. So I couldn't ask for more. memories of my teen years came to my head, and love the place instantly.
I feel that anyone serious about Brazilian jujitsu in New Jersey, should be training under my Sensei Carvahlo. I have the utmost respect for my school, and has become rather a second home to me. Sensei carvahlo makes me feel like his only student, notwithstanding the amount of students I met on each Saturday's class. My progress has been enlightening, and, he has taught me respect. Respect for my teammates, respect for my body, and respect for my dojo. This is the first blog on many coming up. But I wanted to post the video first. On the interview I did with Sensei Carvhalo. If you, or, anyone you know are serious about learning Brazilian Jiujitsu. Contact them at link below. That may be the best call you have ever done, if serious about learning BJJ. Warning..BE HUMBLE, AND RESPECTFUL.
Leave your comments below. Ossss!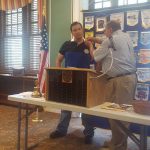 By Jose Fuentes/JOSE FIT ZONE FOUNDER
This blog is made for all of you fitness and wellness professionals to show your greatness! Shine and share your ideas. Become a prolific voice and let others hear you!Join me on a mission of an agile performance oriented fitness culture across the globe. My mission is to improve capabilities where the whole world achieve long term results with my company's technology Shapes R In LLC. Please also download the tornado fitness mobile app. Ii believe sharing is caring. Ii want every individual aiming to help others to achieve health homeostasis, should be here and become a voice! As a result, the world can become highly energized and eager to take their goals to the next level. My app is devoted to offering the highest quality learning experiences to individuals aiming to improve their lifestyle. This blog is free and full with practical and easy-to-use information. As well as, diets, motivational tips, educational articles, bodybuilding, Holistic Doctor's health advice, psychology of weight loss STRATEGIES. Written by pros! And most of all for everyone. From the regular "Joe Gym person" to seniors and children. We have designed a method that provides only the most practical and scientifically based health and fitness training! Which can be directly applied to "real life" experiences. It is with this dedication that Jjose Fit Zone is committed to being the lifelong exercise and the number one personalized training resource to the entire SOCIAL MEDIA WORLD. and beyond.Copyright © 2017 JOSE FIT ZONE By Jose Fuentes