Reasons Why You Should Lift Weights

By Jose Fuentes
To maximize fat loss in training, "you need to do a lot of work in a short amount of time. Strength Training when well done with little rest. Can keep your heart racing and burn more calories than conventional cardio.
In the sessions that follow, you'll add reps to the exercises each week, accomplishing more work while being sure to keep your total workout length the same!
(use a stopwatch to record your time). Rest only as long as you absolutely need between sets.
You'll find you have to rest less over time, even as the reps add up. On days you don't lift, perform high-intensity interval cardio. Try 60 seconds of hard work (jumping rope, fast running, intense cycling) followed by 30 seconds of light activity or rest. Continue this for 15-20 minutes.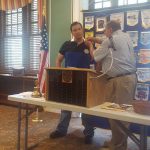 By Jose Fuentes/JOSE FIT ZONE FOUNDER
This blog is made for all of you fitness and wellness professionals to show your greatness! Shine and share your ideas. Become a prolific voice and let others hear you!Join me on a mission of an agile performance oriented fitness culture across the globe. My mission is to improve capabilities where the whole world achieve long term results with my company's technology Shapes R In LLC. Please also download the tornado fitness mobile app. Ii believe sharing is caring. Ii want every individual aiming to help others to achieve health homeostasis, should be here and become a voice! As a result, the world can become highly energized and eager to take their goals to the next level. My app is devoted to offering the highest quality learning experiences to individuals aiming to improve their lifestyle. This blog is free and full with practical and easy-to-use information. As well as, diets, motivational tips, educational articles, bodybuilding, Holistic Doctor's health advice, psychology of weight loss STRATEGIES. Written by pros! And most of all for everyone. From the regular "Joe Gym person" to seniors and children. We have designed a method that provides only the most practical and scientifically based health and fitness training! Which can be directly applied to "real life" experiences. It is with this dedication that Jjose Fit Zone is committed to being the lifelong exercise and the number one personalized training resource to the entire SOCIAL MEDIA WORLD. and beyond.Copyright © 2017 JOSE FIT ZONE By Jose Fuentes