Personal Training The BEST WAY TO HELP SOCIETY

NJ BEST PERSONAL TRAINER LOCATOR
By Jose Fuentes/Jose fit zone founder/CN/CPT
This 2017 year, I wanted it to be the year of my career's achievements. I have challenged myself in various forms. To mention some goals I had, I decided I was getting  2 more specialty "advance" personal training  certifications at the same time, while, I was running my clinic, stores, and,  attending my busy websites. I completed the books and exams in few weeks. I am not bragging, but it was a record time process for me. The 2 certifications I added to my arsenal of degrees and diplomas, were: Sports medicine certified specialist, and Strength and conditioning for golf. At first, I thought of the project project  as ghastly and exhausting. Just a goal that was going to emaciate my momentum with my business. With, 20 years in this great field as a full time trainer, has taught me a great lesson. The lesson. is "that I am in the best field anyone can be". I am helping others recovering their health and self-esteem. And, as a result, I am ready to do anything that can contribute to my growth. To my constituents all I can tell you is: you are part of a great industry that allow us to help many individuals. Individuals, who at times come to us at the worst in their lives.
My story isn't better than any other trainer who puts passion before profits. Nonetheless, I can tell you I have managed to keep 60% of my original clientele for 16 years. It's really an unheard of number, whether you like it  or not. Most trainers pull  their hairs, trying to figure out; where their next client is going to come from.  Here is what you have to always keeping in mind before to be successful in this field: you are a great contributor to this society. You are helping people to see their potential. You are a provider. You are giving individuals;  Hope, and, confidence. This world needs you!
Now in my mid 40's and with many other business ventures aside. I only hope that the kids in their 20's fight to stay afloat, in an industry in which only 5% survive!
1-Once you become a certified entity, you are an important part of this society. You have pledged to help people recover their lives and character. You must be serious, and listen to those seeking help. Listen to your prospects for hours. Let people tell you everything about them. When they are done talking, pause for few seconds. Don't assume they are done. Listening is 20% of the process. 20 percent! DON'T TAKE IT FOR GRANTED!
2-Best trainers never give up on their clients. If you  know for sure, that your client is giving you 100 percent and not seeing results. It's not their fault, is your fault. reexamine everything. Spend time reassessing  every goal and benchmark, that you two set together!
3-Trainers create everlasting changes. Once you helped a client, whether is that, they are fitter, skinnier, off pain, or becoming more discipline to take control of their health. Right there; you have made an impact, and became part of that change! Your client will inspire others to take action and you be known as the seed who make that individual's health blossom!
4-Trainers make people believe in themselves once more. I have seen many clients, whose friends and family doubted they can lose weight, or change their lifestyles. Those clients have come to us for training and mental support. We are at times the only people who believe they can do it. For them, it means the world. Therefore, at times, those clients have even relinquished their social life. Every time you cheer them up for things, as simple as staying in your program for the first month, losing their first 2 lbs, etc. Will create a  buoyant spirit, and a more dedicated person!
5-Trainers help society, because we teach people self-control!
Part of our job is teaching people how to exercise, but also when, no to over do it. As well as teaching them to stay in a weekly routine to see eminent results. We also teach  individuals how to plan their work outs, how to plan their meals, portion control on their dishes. The difference between good and bad carbs, good and bad fats, little or too much protein. If you think about it, this is extremely important because clients learn discipline in life. When someone, achieves balance i their daily activities, such as, exercise in the morning, no skipping breakfast, proper water hydration practices, etc. They can also learn to have self control in other areas of life. For that reason personal trainers, are huge advocates of self control. This is always overlook and underappreciated by 80% of the world. FOR THAT REASON, TRAINERS TEACH SELF CONTROL!
Bottom line is that personal trainers are an important part of society at any level. I feel, I was put on this earth to do what I am doing, and, I absolutely love!
How do you feel?
For coaching programs to increase your bottom line sales and marketing. Email us here: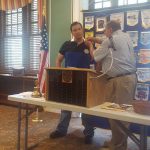 By Jose Fuentes/JOSE FIT ZONE FOUNDER
This blog is made for all of you fitness and wellness professionals to show your greatness! Shine and share your ideas. Become a prolific voice and let others hear you!Join me on a mission of an agile performance oriented fitness culture across the globe. My mission is to improve capabilities where the whole world achieve long term results with my company's technology Shapes R In LLC. Please also download the tornado fitness mobile app. Ii believe sharing is caring. Ii want every individual aiming to help others to achieve health homeostasis, should be here and become a voice! As a result, the world can become highly energized and eager to take their goals to the next level. My app is devoted to offering the highest quality learning experiences to individuals aiming to improve their lifestyle. This blog is free and full with practical and easy-to-use information. As well as, diets, motivational tips, educational articles, bodybuilding, Holistic Doctor's health advice, psychology of weight loss STRATEGIES. Written by pros! And most of all for everyone. From the regular "Joe Gym person" to seniors and children. We have designed a method that provides only the most practical and scientifically based health and fitness training! Which can be directly applied to "real life" experiences. It is with this dedication that Jjose Fit Zone is committed to being the lifelong exercise and the number one personalized training resource to the entire SOCIAL MEDIA WORLD. and beyond.Copyright © 2017 JOSE FIT ZONE By Jose Fuentes