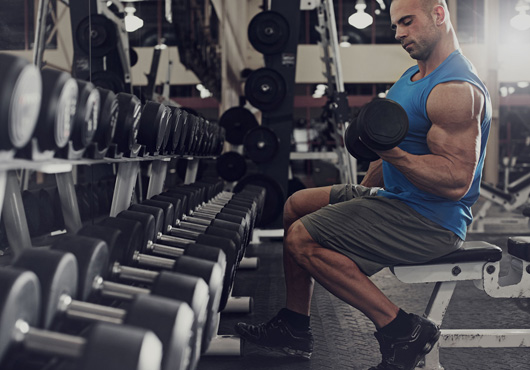 Weight Training

Strength training is also called resistance training because it involves strengthening and toning your muscles by contracting them against a resisting force. There are two types of resistance training:
Isometric resistance involves contracting your muscles against a non-moving object, such as against the floor in a push-up.
Isotonic strength training involves contracting your muscles through a range of motion as in weight lifting.
Both make you stronger and can get you into better shape. Remember that with strength training your muscles need time to recover, so it should only be done on alternate days. Always take some time to warm up and cool down after strength training.