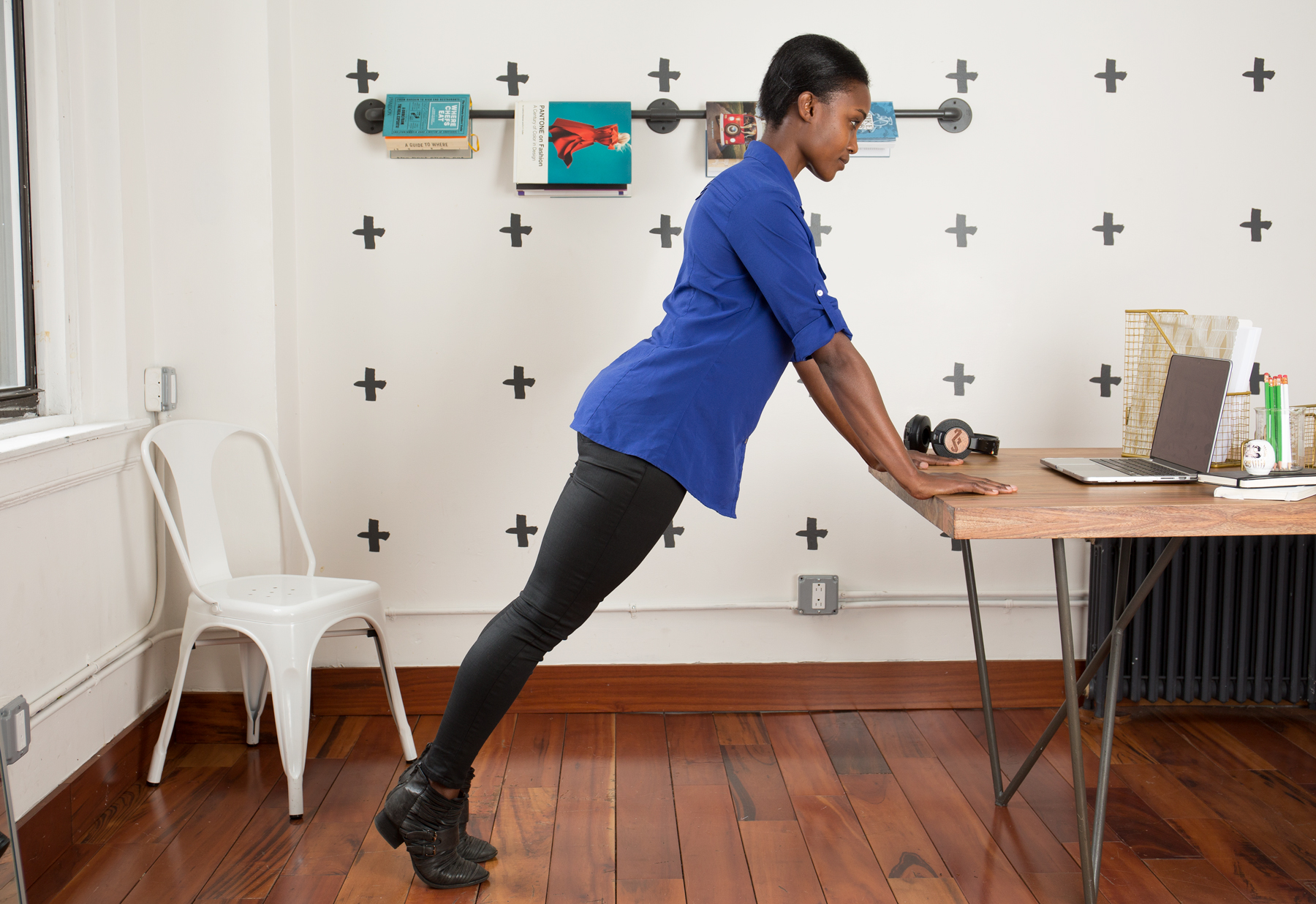 How To Deskexercise At Work

By Jose Fuentes/CN/CPT
Martin gets up at 6 am, takes a shower, eats breakfast, get dressed and wham!…he is in the car on his way to work. Drives his vehicle with a terrible posture. His lower back is tight, hips and knees crimped up. Martin, gets out of the car, walks to his office with a very pronounce (upper chrome syndrome posture) or 'shoulders hunched down; and, to put the cherry on the cake, he is at his desk for 8 hours using the worse sitting  position one can get. Does this song sounds familiar?
You can change that immediately with 10 of my best exercise tips to improve posture, reduce stress and burn calories while at your desk.
1- Every 20 or 30 minutes do a physical activity, at your desk or few inches away from it. That will help you burn calories and improve posture and mobility. Start with simple things such as raising your legs to the stomach 100 times while sitting on your desk!. JUST TRY IT! Imagine a leg pull just like on the picture below. But with the difference and advantage of having that back chair support!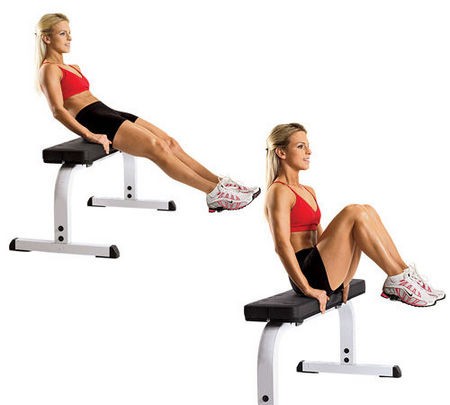 2-Attach a tubing band  to your chair legs and do 20 leg extensions "like in the picture below". This will not only help strengthen your femur but also will increase circulation around the hip flexors and extensors.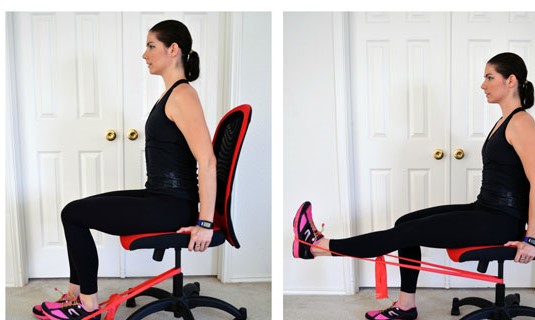 3- Do 50-100  Jumping jacks. This can be a major shake up. Jumps increase your body's temperature immediately, make you heart rate going and really work the whole body since you use your shoulder. If you have knee restrictions. Try them sitting on your chair. Not as effective? You will feel it in your stomach, legs and arms as well.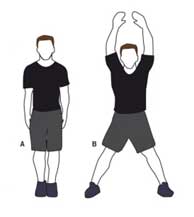 4-Tricep kicks with 2 books or water bottles!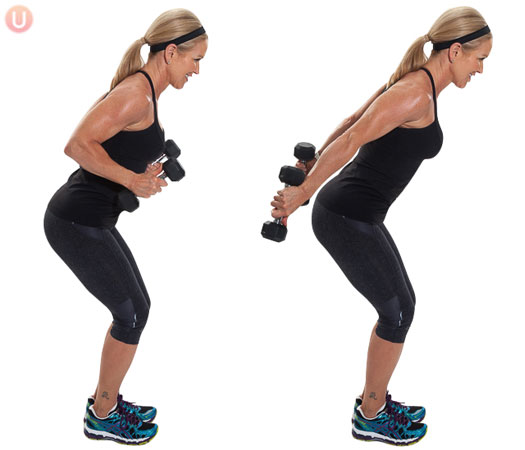 While marching in place, bend at the hips, about 45 degrees. Bend your elbows, then extend them behind you as if you are lifting weights.
5-Standing leg curl.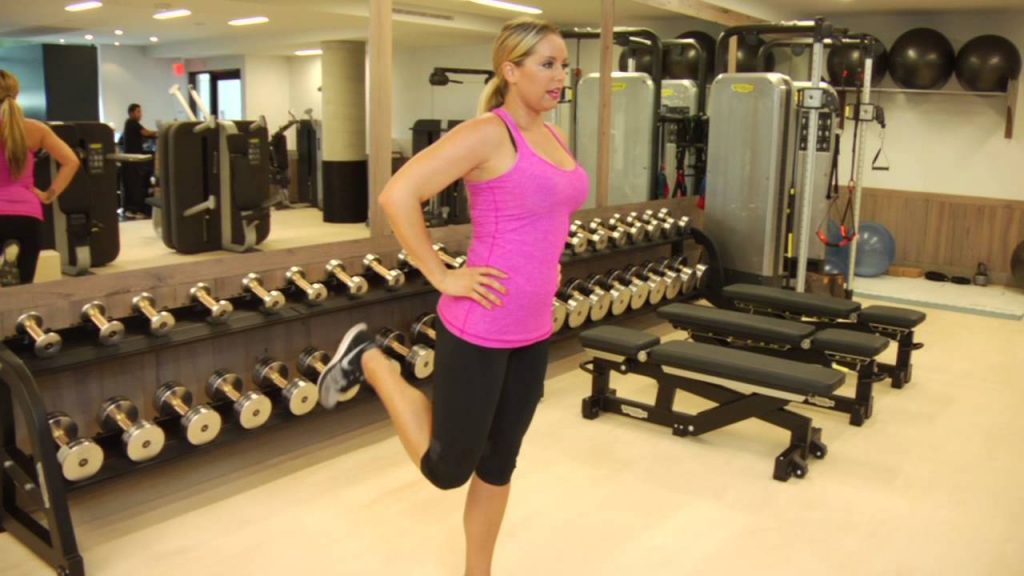 Bend arms at the elbow. Bring one foot up toward your rear end while straightening your arms so that your hands are down when your foot is up.
6-Knee lifts and biceps curls.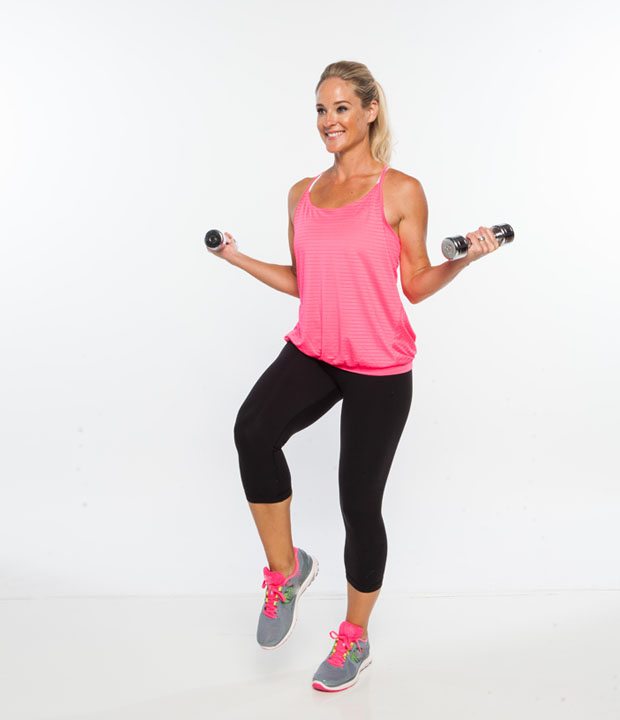 Just like hamstring curls, except you lift your knee up in front as your arms go down. Grab 2 bottles of water and do your biceps curls simultaneously.
7-Skaters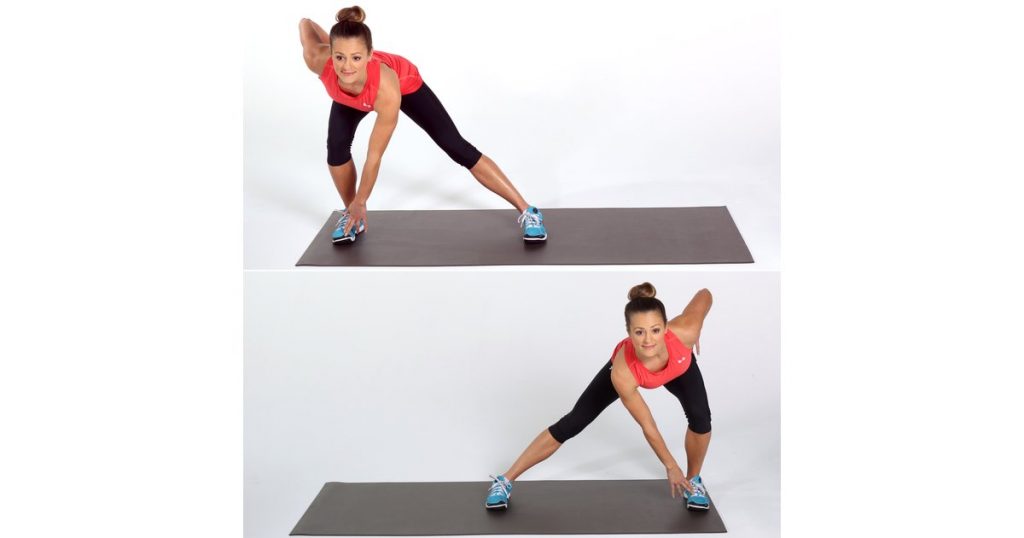 Arms above your hip and down again as you step side-to-side.
8-Desk Push ups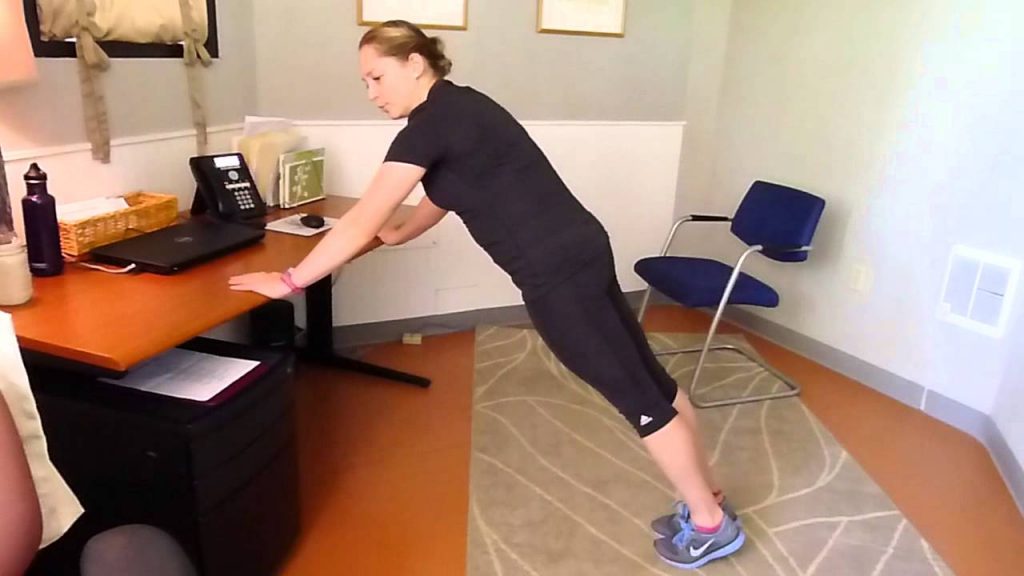 Place hands on edge of desk, shoulder width apart, legs out behind you. Push off with as much force as you can.
9-Side Lunge with side kick.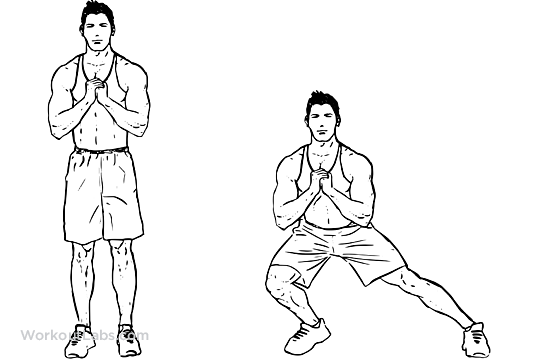 Keep arms straight and up in the air shoulder width apart, legs together. Open right leg lunge close and  kick. Switch to right till complete 20 reps.
10-Transverse squats.